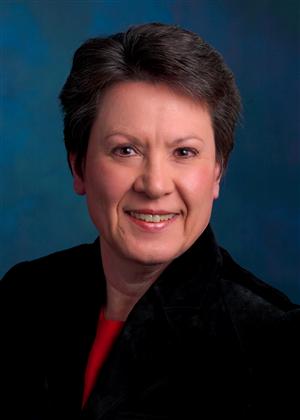 Pam Murray was elected to the Board in April 2015. She is a retired healthcare worker who currently also serves on the Board of Directors for the Community Health Center of Central Missouri (CHCCMO) and as Chair of the Callaway Advisory Board to the CHCCMO.
Ms. Murray's previous service includes: JCPS' Long Range Facility Planning Committee (September 2013-November 2014), formulating a 20-year plan for educational facilities; Holts Summit Board of Aldermen (June 2005-April 2012); Holts Summit Community Betterment Association (HSCBA) Board of Directors (2005 – 2012), President (June 2010-May 2012), Newsletter Editor (2005 – 2012); Mid-Missouri Regional Planning Commission Board of Directors (April 2008-2012), Economic Development Advisory Committee (July 2010-2012), Transportation Advisory Committee (2006-2012); Capital Area Metropolitan Planning Organization (CAMPO) Board of Directors (2007-2013); Callaway County Election Judge (November 2004-2010).
Prior to her retirement, Ms. Murray worked in both the public and private aspects of healthcare, starting with neighborhood clinic patient care and progressing to epidemiology at County and State levels in New York. In the private sector, she worked in quality assurance/utilization review in hospital settings (including the old Memorial Community Hospital) and as a project manager. She also worked in regulatory compliance for pharmaceutical research studies in the U. S. and Canada.
Ms. Murray moved to the Jefferson City area in 1982. Following her husband's transfers, they also made their home in Tennessee, Illinois, Kentucky, Georgia and Florida. Following his retirement, they returned to Missouri in 2004 and reside in Holts Summit. The Jefferson City area is home to three of his four children and four of six grandchildren. Two grandchildren attend JCPS, while one attends Calvary Lutheran High School and another attends the University of Missouri following graduation from Helias Catholic High School.