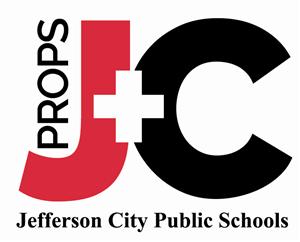 Jefferson City Public Schools' voters approved
both Proposition J + Proposition C
on the April ballot!
Prop J passed with 62% support from voters. Prop C passed with 60% support.
These questions centered around the construction of a second high school, the renovation of Jefferson City High School and Nichols Career Center, and a total tax levy increase of $1.10 (from $3.69 to $4.79).
PROP J - BOND ISSUE
The bond issue totals $130 million - $85 million to build the second high school on the district-owned land off Hwy. 179 and $45 million to completely overhaul the look and feel of the current high school at 609 Union St. Both high schools would serve students in grades 9-12. These costs represent $0.65 of the total tax levy increase.
PROP C - TAX LEVY INCREASE
The operating levy increase provides the district the funds needed to operate the second high school. The increase will also allow for added instructional resources for all buildings and grade levels. Those instructional resources include:
textbooks, both digital and hard copy versions, along with the accompanying planning resources JCPS teachers have voiced they need
technology improvements in K-8 classrooms where an inadequate number of devices creates a number of issues
behavior and mental health supports, including more licensed counselors and truancy officers to address attendance concerns
a preschool classroom in Callaway County (either at Callaway Hills Elementary or North Elementary)
These costs represent $0.45 of the total levy increase.
Additional reference information used during informational campaign: