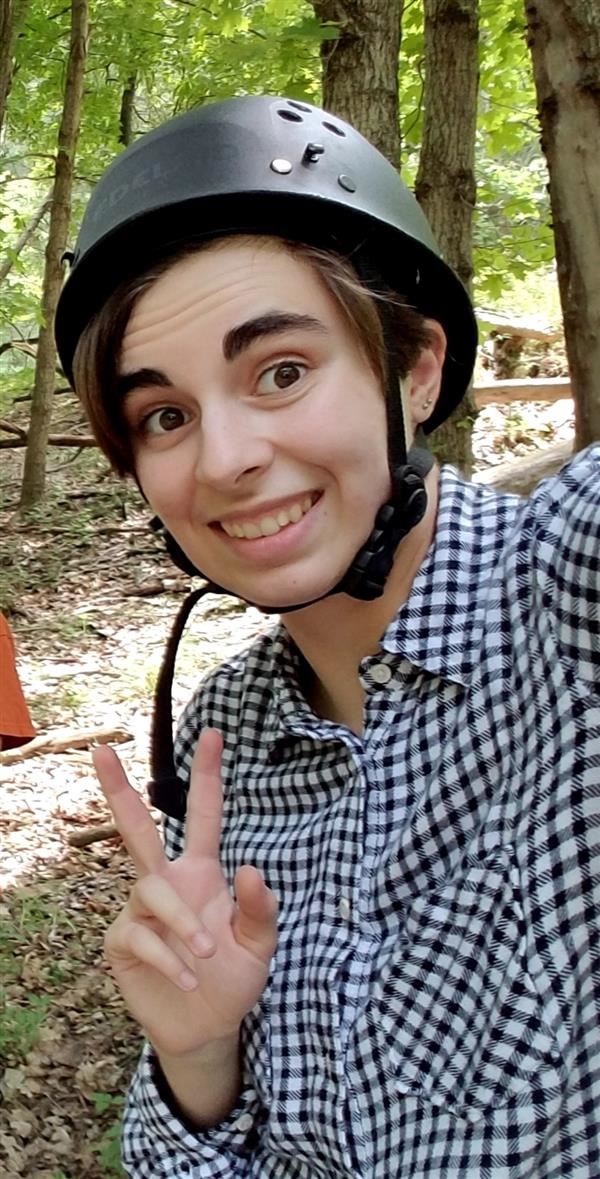 Phone: 573-632-3435
Email:
Degrees and Certifications:
Missouri Certified in Gifted Education K-12 Missouri Certified in Elementary Education K-6 Missouri Certified in Japanese Education K-12 Indiana Certified in Gifted Education K-12 Indiana Certified in Japanese Education K-12 Bachelor of Arts in Gifted Education and Japanese Foreign Language , 2015
Mx. Richelle Moore

Hello and welcome! I'm Mx. Moore, an EER Elementary Gifted Education teacher. I am new to the district and to the city! I am a St. Louis native who went through the gifted program there myself. A little education background- I graduated from Northwest High School; spent a year at Webster University studying 2D Animation; a year at Kansai University in Osaka, Japan studying Japanese language and Culture; two years at Ball State University in Muncie, Indiana and a semester in Fort Wayne, Indiana getting certified in Gifted and Japanese Education.

I love reading, watching cartoons, studying Japanese, playing Dungeons and Dragons, drawing, crafting, and running (slowly)! My favorite books are Howl's Moving Castel by Diana Wynne Jones and The Prince and the Dressmaker by Jen Wang. My favorite cartoons are Adventure Time, Gravity Falls, Steven Universe, Star Vs. The Forces of Evil, and We Bare Bears. I also have a mischievous black cat with yellow eyes named Mosca Mye.

I am so excited to spend this year with EER students and families! Feel free to contact me anytime!
Best Time for Contact

EER is an intensive program where we spend the entire day with the students from the moment they arrive to the moment they leave! Currently the best time for contact would be in the morning before the students arrive (before 8:40 am) or by email anytime during the day. You can also choose to call Shelley Walton, our wonderful secretary, at the number below, and leave a message. In the afternoon after students depart I will be helping with bus duties and will answer messages afterwards. No matter when or how you contact, I'll get back as soon as possible.

573-632-3435, Shelley Walton