Return to Headlines
JC Schools Announces Tylisha Johnson-Dade as New JCHS Assistant Principal
JEFFERSON CITY - Jefferson City School District today announced Tylisha Johnson-Dade, an experienced teacher in special education, will join Jefferson City High School as a new assistant principal.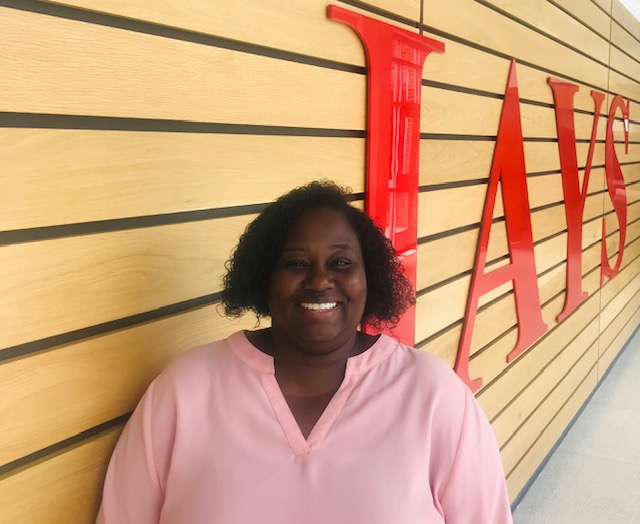 Johnson-Dade comes to JC Schools with more than 15 years experience in education that will benefit JCHS students and staff alike. JCHS Principal Bob James said her experience at the middle and high school levels — coupled with her extensive experience coordinating and communicating with the communities directly supporting her students and schools — will serve JCHS well.
"Those that have worked with her describe her as an outstanding classroom teacher, a leader on campus, a great teammate, and a difference maker with all students," James said. "Tylisha believes as we do — that all students are capable of learning. She brings an attitude and work-ethic commensurate with her passion that will undoubtedly positively affect our students' successes."
As a JCHS assistant principal, Johnson-Dade believes that a focus on professional growth, teamwork, and cooperation will create a professional environment that benefits students, staff, and the community.
"I hope to develop and continue a school culture that is inspiring and creates a learning environment for all students to be successful," she said.
Gary Verslues, JC Schools assistant superintendent of secondary education, said he's looking forward to having Tylisha as an integral part of the JCHS team.
"With her special education experience, teaching abilities, and deep care for student success, Tylisha is going to be an excellent fit for JCHS," Verslues said.
Starting her career as a paraprofessional with Columbia Public Schools (CPS), Johnson-Dade supported students with emotional issues in a special education classroom. She went on to work as an instructional aide in the first on-sight classroom for Boys and Girls Town of Missouri, now known as Great Circle.
Tylisha began her teaching career at Lange Middle School, where she was the Aspiring Scholars Teacher for At-Promise Youth for two years. After that, she served in her longest role with CPS as a special education teacher at Lange Middle School for 13 years. Before coming to JC Schools, she was the Department Chair of Special Education at Battle High School (BHS), giving her great administrative experience.
As the BHS Department Chair of Special Education, Johnson-Dade reviewed IEPs, helped create behavioral plans for students, worked with teachers on classroom management concerns, and brought more professional development to the department. In addition, her experience includes supervising classrooms and educating students on a variety of lessons — from personal growth to improving academically.
Johnson-Dade earned all three of her degrees at Columbia College in Columbia, Mo and first graduated from the college in 2006 with her bachelor's degree in criminal justice. She then earned her master's of arts in teaching in 2010 and her master's in administration in 2016.