Return to Headlines
Foundation Gives Back to JC Schools Staff for Going Above & Beyond During Challenging Year
The JC Schools Foundation is excited to announce that this holiday season, it will provide a $100 gift card to every Jefferson City School District staff member to recognize them for going above and beyond during the COVID-19 pandemic. The pandemic has presented educators and school staff with unprecedented challenges, and JC Schools staff members have continued to provide an exceptional education to students despite these obstacles.
Providing a gift card to every staff member is a way for the Foundation to give back to JC Schools staff for their work throughout 2020, which has surpassed their responsibilities during a normal school year.
The Foundation will provide the $100 gift cards to JC Schools staff throughout the week of Jan. 4, when schools are back in session following winter break.
"We recognize that this year is extraordinary and remarkably challenging. District staff have been called to go above and beyond in their roles to serve our students," JC Schools Foundation executive director Ashley Varner said. "The JC Schools Foundation board of directors feels strongly that this is an opportunity to lift up and champion our district staff members in support of the Foundation's mission."
"JC Schools teachers and staff have exceeded expectations throughout 2020 — whether providing in-seat or virtual education — and they have faced every new challenge head-on," Erika Leonard, JC Schools Foundation Board president said. "At the Foundation, we're driven by our goal to support JC Schools and its educators and staff. We're thrilled to show our support and appreciation for their tireless efforts by lifting them up during the giving season."
"On behalf of the Jefferson City School District, I want to thank the Foundation for generously providing these gift cards to our teachers and team members. This recognition is sure to mean so much to our staff during these tough times," JC Schools Superintendent Dr. Larry Linthacum said. "I'm so thankful for our teachers and staff and how they've risen to all the challenges this year has brought us. Their dedication to our district's students continues to impress and inspire me on a daily basis."
GO HERE to view a THANK YOU Video from the Foundation to JC Schools Staff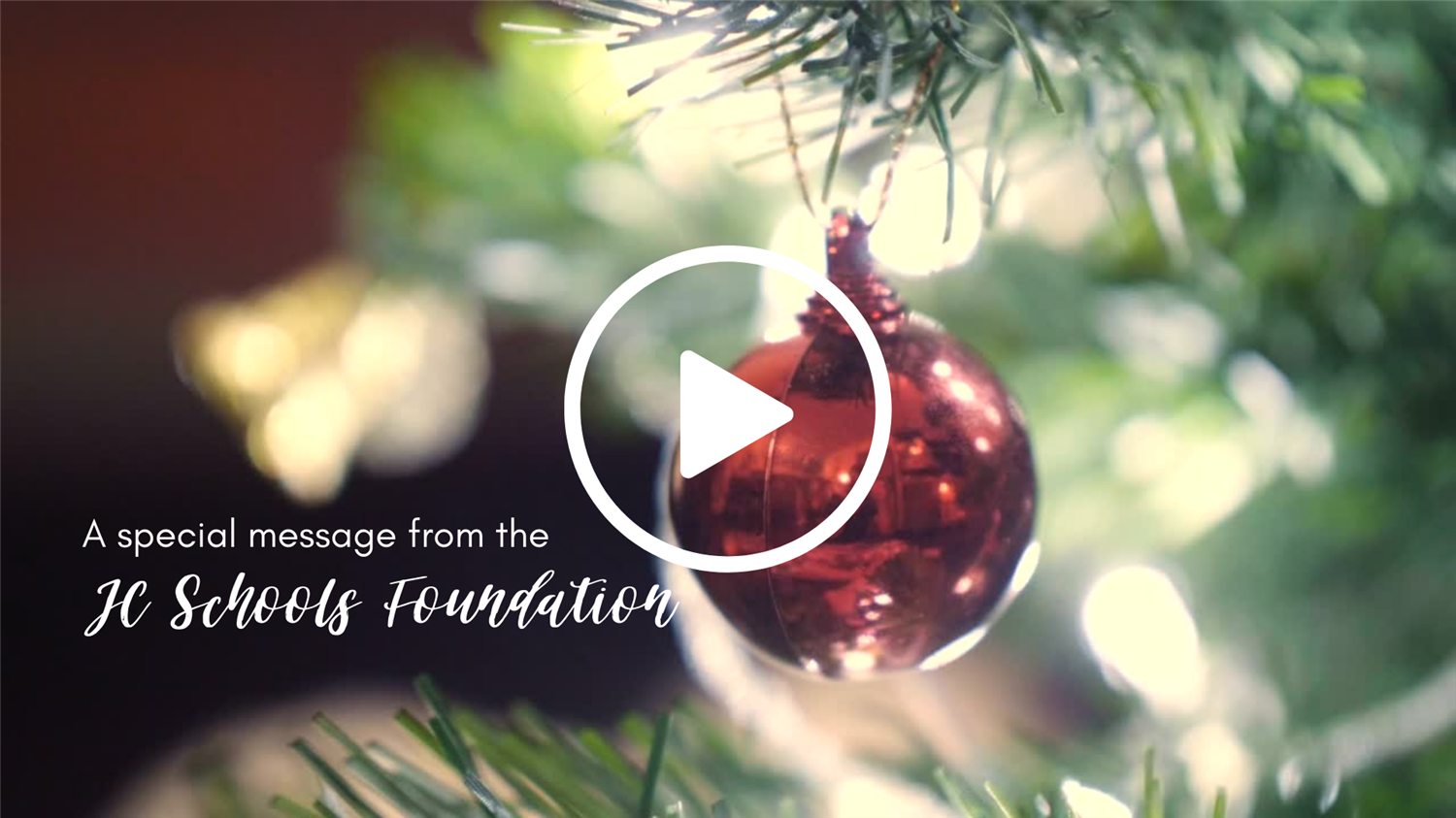 ABOUT THE JC SCHOOLS FOUNDATION
The JC Schools Foundation's mission is to champion a legacy of excellence where possibility becomes reality for every student in the JC School District. The Foundation provides exceptional learning opportunities for educators and students through various ways including teacher and school grants, events, and more. For more information about the Foundation, go to jcschoolsfoundation.org.