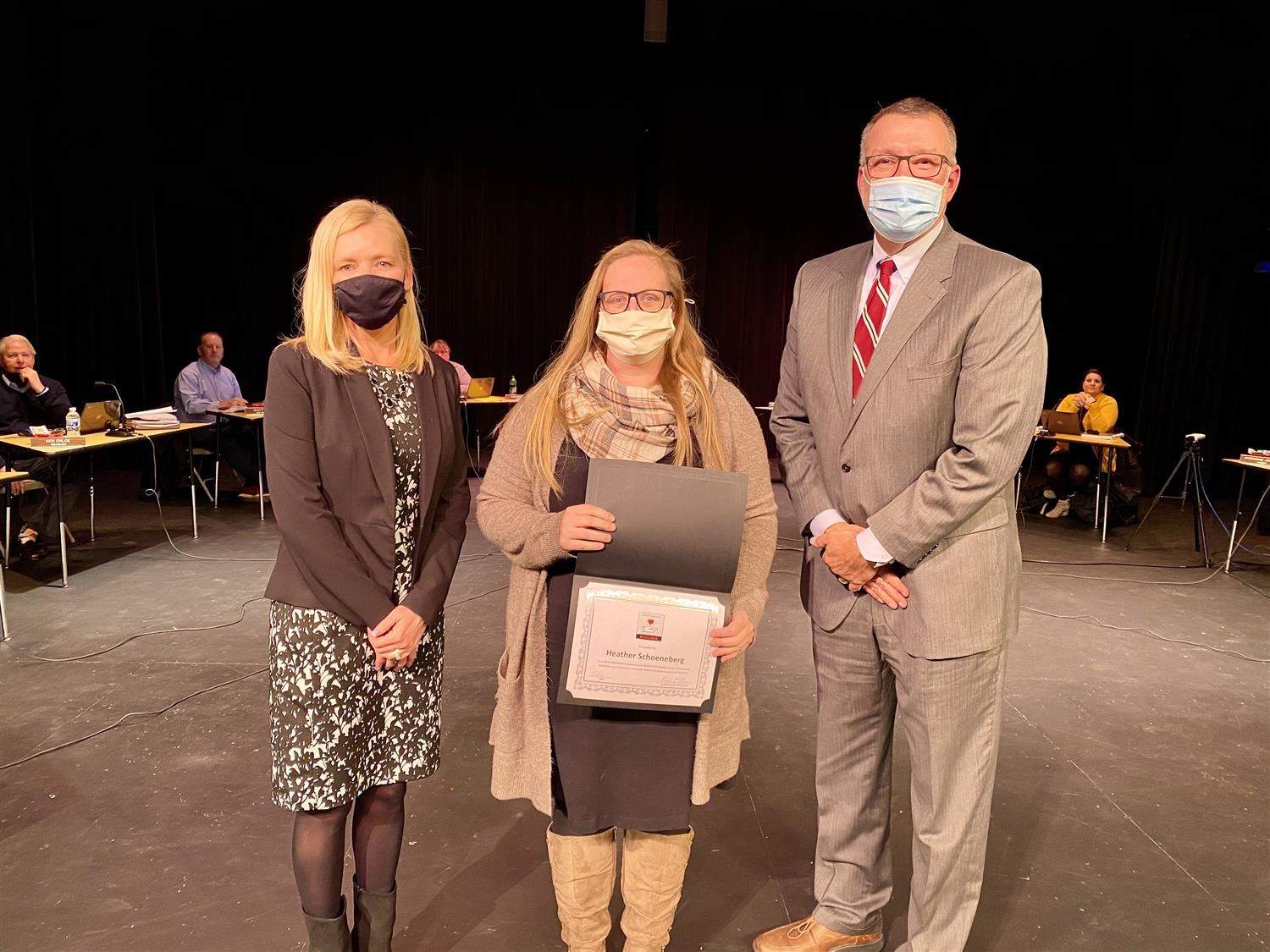 Heather Schoeneberg, West Reading Interventionist

Nominated by: Brittany Basinger, West Teacher
Mrs. Schoeneberg always goes above and beyond building relationships with students and checking in on past students. I teach upper elementary, so my students that saw her no longer see her. She is always making a point to check in on them and see how they are doing (not only on reading ability, but on a personal level as well). Recently, I had a student that was upset and that student had remembered that Mrs. Schoeneberg told her that if she ever needed anything she could go to her for help. She then made the time to meet with that student. Mrs. Schoeneberg is truly a model of a teacher that understands once a child is your student, they are forever your student.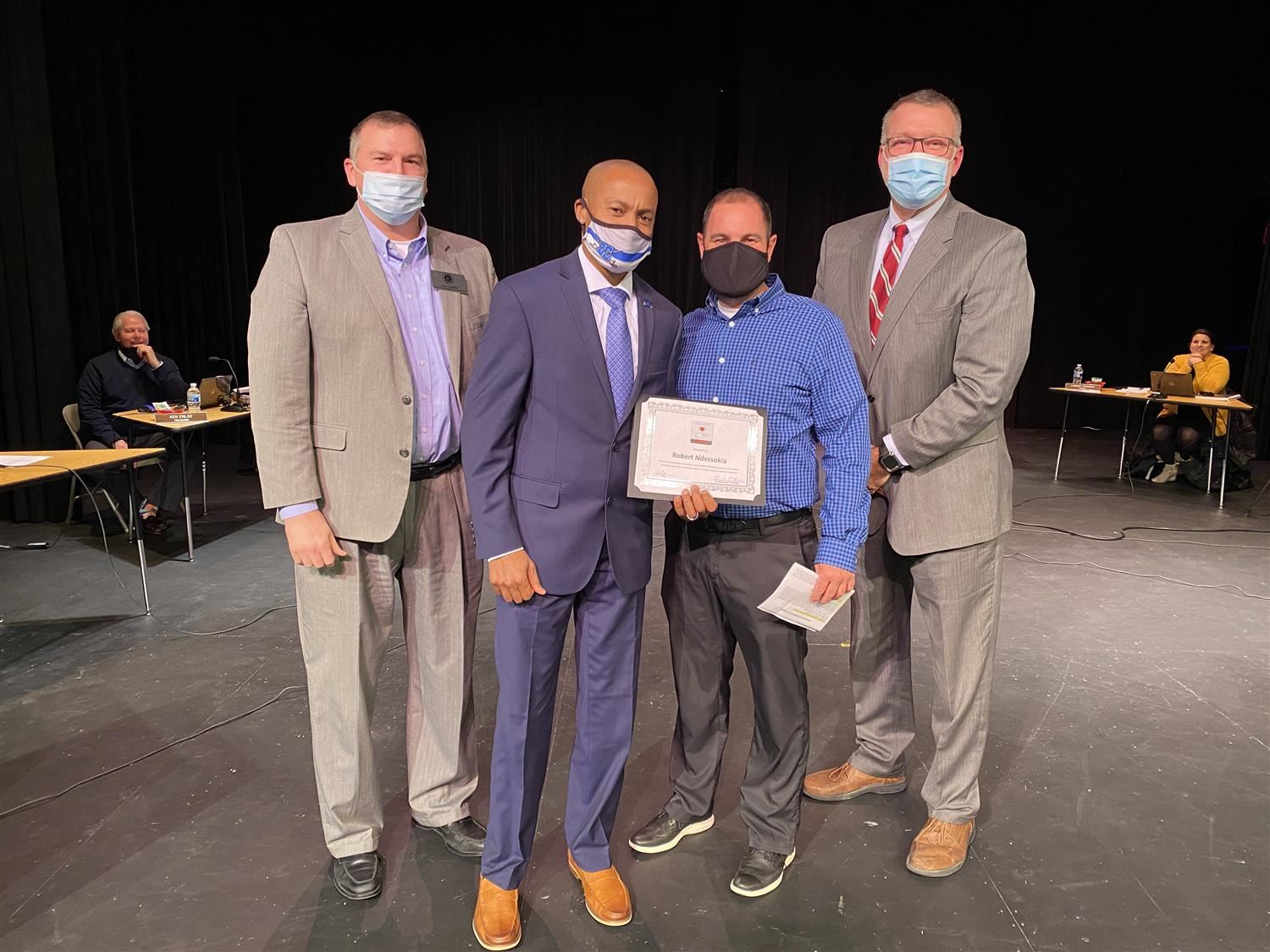 Robert Ndessokia, CCHS Activities Director

Nominated by: Kim Brundage, CCHS Activities Department Administrative Assistant

Robert Ndessokia is a perfect example of a Difference Maker. Robert leads by example on a daily basis. He has one goal in mind: doing whatever it takes to help all students be successful. He may be the Activities Director, but when it comes to students' success, he does not look to see what roster the student is on, he only cares about what he can do to help.

Robert genuinely cares about our kids. He regularly takes time from his busy schedule to meet with students one on one during his/their lunch; he will challenge students to work harder in the classroom, and at home. He often will take on the challenge of students to see if they can "out do" him in the weight room, or on the court. After meeting with students, he does not mark that off his list, he will follow up with the students as often as they are willing. Robert is also a great leader in the office. He works non-stop in the office, evening/weekend events, and at home. He is always thinking about how we can become more efficient, what we can do to help coaches and their teams be successful, and how our school can set an example for other schools. He has high expectations of his staff, coaches, students, and of himself. He would never expect anything from someone he would not expect from himself. Robert is a difference maker because he leads by example for staff, coaches, students, and family. We are very fortunate to work with, and learn from him.

Chad Rizner, JCHS Activities Director

Nominated by: Gary Verslues, Assistant Superintendent of Secondary Education

The Missouri State High School Activities Association (MSHSAA) decided to have their state high school football championships in the Jefferson City area. Jefferson City High School, Helias Catholic High School and Blair Oaks High School all hosted state championship football games. Jefferson City High School hosted the Class 6 championship game on Saturday, November 28, the Class 4 championship game on Friday, December 4, and the Class 3 championship game on Saturday, December 5. Although we were excited to partner with MSHSAA and member schools to serve as host, these games came with a lot of planning and preparation. I would like to take this time to thank JCHS AD Chad Rizner for his tireless work in making sure the games ran smoothly and visiting schools enjoyed a first class experience on our campus. Chad and approximately two dozen staff members committed their time to make this happen, and the work done was not only on game day. From concessions and custodial to gatekeepers, supervisors and parking lot attendants to scorekeepers, announcers and video crew, Chad made sure everything was in place. I applaud and am proud of what Chad and all of the help accomplished and provided over these two championship weekends. It was a job very well done and a partnership that benefited Missouri students and families.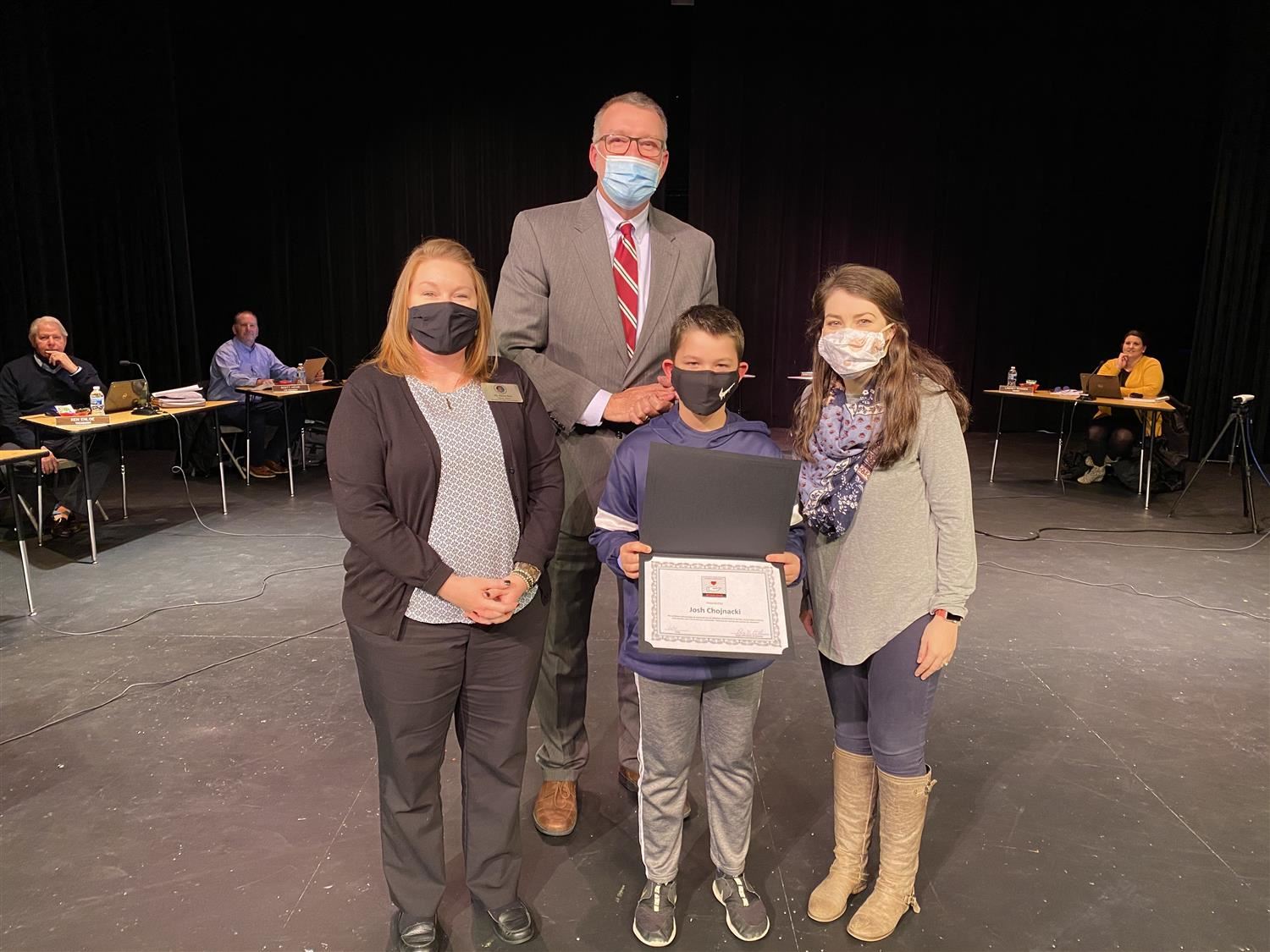 Josh Chojnacki, Moreau Heights 5th Grade Student

Nominated by: Kiley Neubert, Moreau Heights Teacher

When I think of the meaning of a true difference maker, I think of Josh. Josh is the type of student that is compassionate, kind, respectful, extremely helpful, and a great classmate. Every single day Josh shows up ready to be the best he can be. He also shows up ready to be the very best classmate he can be. 5th grade math is tough. Every single day, Josh finishes his math assignment and immediately asks to help support peers with their assignments. He shows kindness to those that need help, empowers them while they are working through tricky problems, and treats them with the utmost respect. He will work step by step with classmates on math problems to really make sure they understand the concept. He even uses anchor charts to help guide fellow classmates in the right direction. Seeing Josh help bring up those around him with his kindness, compassion, and willingness to sacrifice his independent time for others, brings a smile to my face. Josh is the kind of student who makes you proud to be his teacher. Keep up your amazing work Josh! Your hard work to help those around you does not go unnoticed!