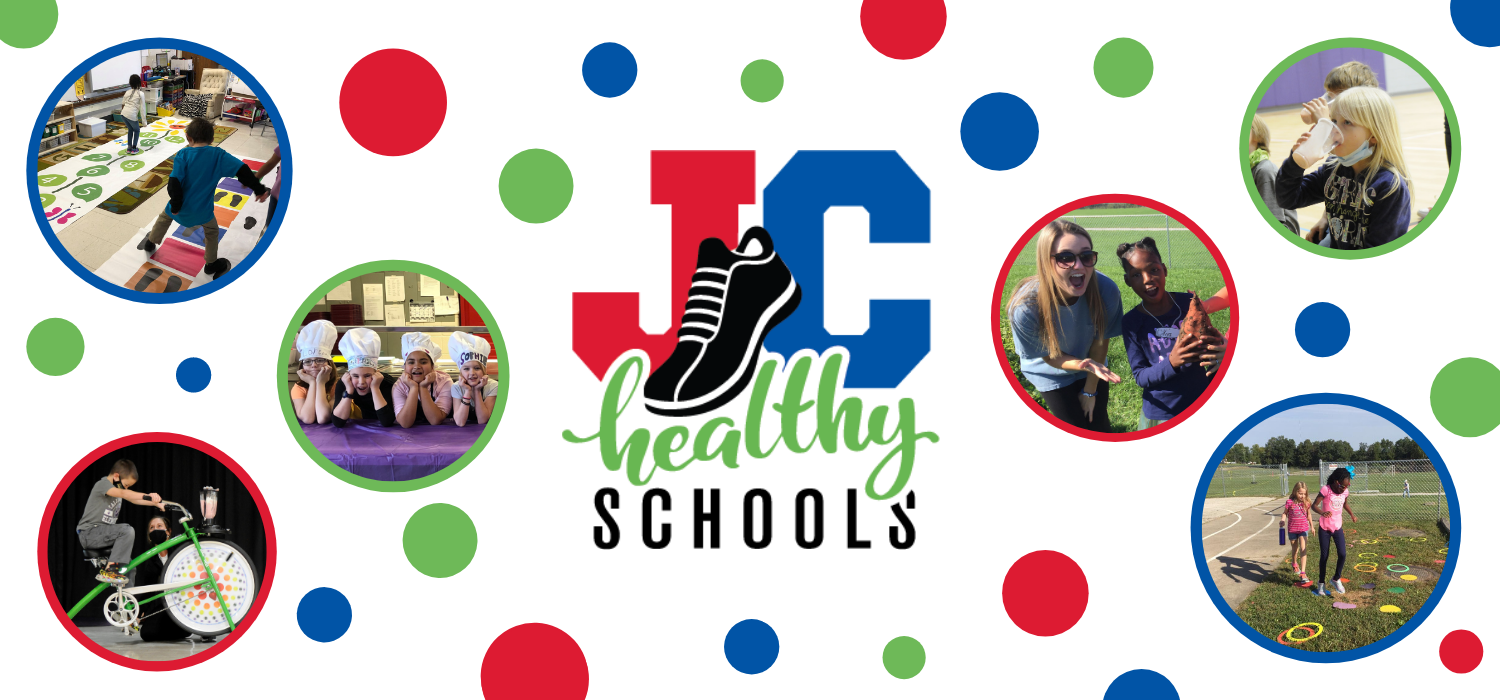 Mission: JC Healthy Schools works to empower kids to develop lifelong healthy habits by ensuring the environments around them provide and promote good health.

Meet Kelsey Chrisman - JC Healthy Schools Coordinator

Kelsey Chrisman is a native of the Honey Creek/Brazito area, outside of Jefferson City, MO. She attended Eugene High School, then went on to play softball at William Woods University. Kelsey holds a Bachelors degree in Exercise Science and Sports Management from WWU.

In 2020, Kelsey joined JC Schools as the district's first-ever JC Healthy Schools Coordinator. Three years before taking on the role, Kelsey worked with four of our elementary schools through the Healthy Schools, Healthy Communities grant. Our elementary schools collaborate with Kelsey to explore healthy fundraisers, celebrations, and how to create more physical activity to support learning. Kelsey has experience with programs and events such as National Walk to School Day, The Walking School Bus, Cooking Club, Fitness Club and the Girls on the Run after-school program. Thanks to Kelsey working with our elementary schools, we are building a healthier community and empowering our students to develop lifelong healthy habits.
Physical Activity Initiatives

Nutrition Initiatives

Fun Resources

Active Outdoor Recess

Active Indoor Recess

Brain Breaks/Classroom Physical Activity

Before/After School Programming

Walk/Bike to School Initiatives

Other

Nutrition Education

School Gardens

Salad Bars

Healthy Fundraisers

Classroom Celebrations

Classroom Rewards

Cooking Clubs

Other

Smoothie Bike

Stencil Package

Tower Garden

Bounce House

LU Projector System

Walking Classroom Devices (3 sets)

Pedometers

Speed Ladders in the classroom

"Kids' physical health influences their ability to perform

in school and reach their fullest potential."