We Live United #JCStrong
Automated Attendance Call Feature - Details Here
---
Incoming Sophomores: Join us on Thursday, April 19th, from 5:00 - 7:00 p.m. for Sophomore Readiness Night! You can tour the high school, meet teachers/departments, and check out our clubs and activities that you'll be able to join next year. You can even register online for the 2018-19 school year while you're here! Hope to see you there!
---
It's Almost Prom Time!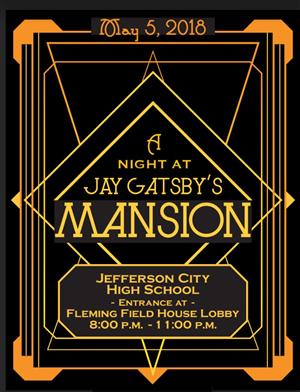 Prom 101: Everything you need to know about JCHS Prom -
Prom is Saturday, May 5th. Tickets are $15 each.
You must have 90% attendance to attend the dance.
All fines and fees must be paid before you can purchase a ticket! Get on your Infinite Campus accounts and see if you have any fines/fees and get those paid this week! There should be no surprises when it comes time to buying your ticket.
Freshmen and Sophomores can only attend if they are the guest of a Junior or Senior. You cannot purchase tickets unless you are a Junior or Senior.
If you are bringing a non-JCPS student to the dance, that form must be completed AND APPROVED before you can purchase your tickets. See Mrs. Reinkemeyer with any questions. All forms must be submitted by 3:00 on Thursday, May 3rd.
Tickets go on sale beginning Wed, April 25th. They can be purchased before school in the 1st floor NCC admin office or during all lunch shifts in the cafeteria. The cut-off for ticket purchases is 1:30 on Friday, May 4th.
---
Summer School Info:
Summer School enrollment and registration is now available! There are limited spots available, so applications will be time stamped... hurry and get yours submitted now!
If you are a CURRENT JCHS student and would like to enroll in Summer School, click here
If you are a NON-PUBLIC high school student, click here
To enroll in E2020 Credit Recovery/Enrichment, click here
If you need transportation, this form is also required (do not fill this out if you do not need transportation)
---
HEY SENIORS! DON'T MISS OUT ON ANYTHING IMPORTANT!!
TWITTER

:
@DianeClaytonJC



WEBSITE

: https://www.jcschools.us/domain/1741
Visit the Guidance and Counseling website for information regarding your student.



GOOGLE CLASSROOM

: The google classroom is geared toward seniors, providing any information relevant to seniors such as deadline reminders, senior trip info, slideshows and presentations, etc. Seniors can join the this classroom using the following code (emso4Z5).
---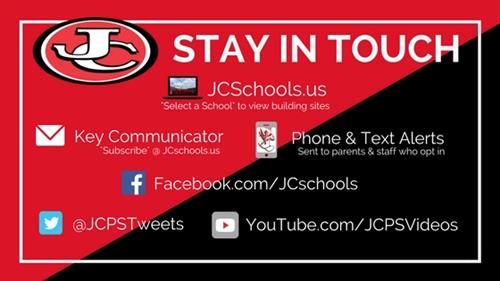 ---