JC Schools: All Things Awesome
In honor of MLK Day, students learn about the Civil Rights leader
Posted by Brittany Ruess on 1/19/2021 3:00:00 PM
In celebration of Dr. Martin Luther King, Jr. Day, JC Schools students and teachers took time in their classes to learn about the Civil Rights leader and how he helped transform our country.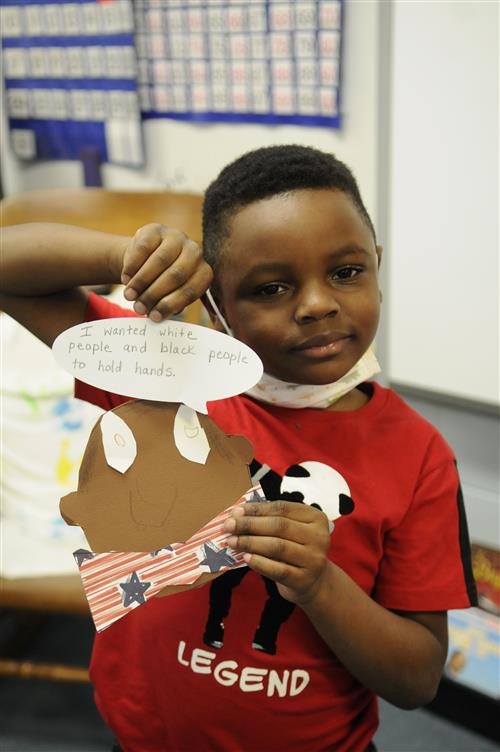 First graders in Mrs. Uptergrove's class at Lawson Elementary shared their Dr. Martin Luther King, Jr. cutouts and a fact about him in celebration of Dr. King's life and MLK Day! Students talked about how Dr. King brought people together, protested against segregation, made the world a better place, and gave the famous "I Have a Dream Speech."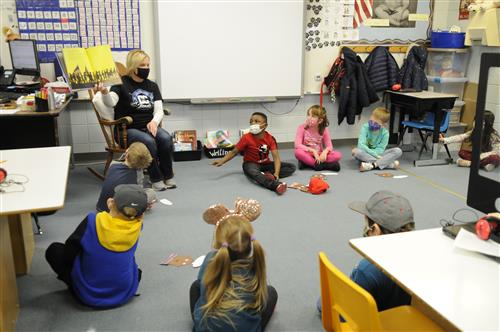 After sharing their Dr. King cutouts and facts, they listened to Mrs. Uptergrove read the book, "Coretta Scott," which details her journey in the Civil Rights movement alongside her husband. It was a great book to help the students learn about the fight for equality!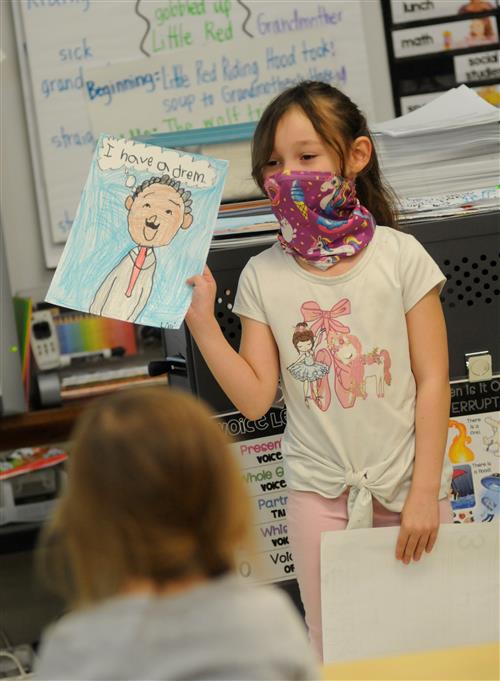 Similarly in Ms. Henderson's first-grade class at Thorpe Gordon Elementary, students presented their Dr. Martin Luther King, Jr. pictures and their favorite facts about the Civil Rights leader to their classmates. Students highlighted the sacrifices Dr. King made in the fight for equality and his education, including going to college at the age of 15.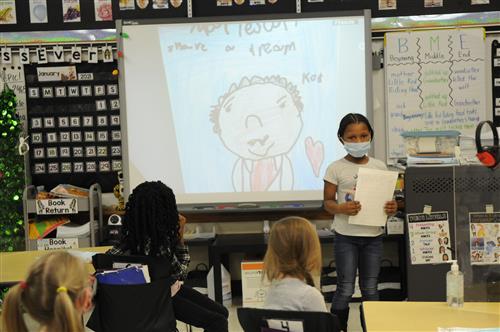 Both activities were excellent ways for the first-grade students to practice their presentations skills!