FRONTLINE PROFESSIONAL GROWTH
Professional Growth, formerly MyLearningPlan, is the way certified staff manage their professional development. Some of the things you can do in Professional Growth are:

Access your professional development records at any time from any computer

Submit requests and receive approvals all online

Enroll in professional development opportunities

Complete surveys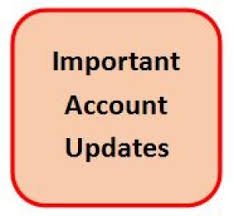 Please take a moment to review your user profile and make sure it is up to date. It is important you have the proper building selected so your leave request and other fill in forms will route properly.

To update your user profile:

Click on "My Info" at the top of the list on the left side for the drop down menu. Then, click on "My User Profile". After you have made any necessary changes, be sure to scroll all the way down and click on "Save".
Important Information about Kelly Services

Please be aware, due to our school district experiencing a large number of substitute requests, all professional leave requests will be approved only if your absence has been reported to Kelly Services. In order to be more consistent with Kelly Services and our office, we have been asked to cross check all professional leave requests with Kelly Services, regardless of whether you are requesting a substitute. All absence requests for professional leave activities should be reported as professional development leave in Kelly Services.